About this Product
All of my open top totes are 16x20 inches and made with two layers of outer fabrics with a hidden layer of fleece for added durability and comfort. The bags are meant to be worn on the shoulder and easily open for toss and go of various items. You can use them for the grocery, pool, gym, shopping, carrying crafts, books, etc.
OCALA, FL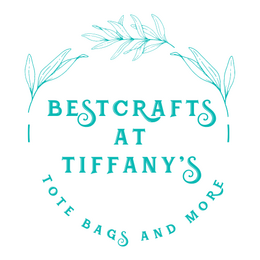 Meet the Maker
I'm Tiffany. Everything is handcrafted by me in Florida.
How it's Made
I make my totes with a sewing machine.
Shop Policies
Returns are accepted within 30 days. Returns are not allowed for any personalized items. Items must be unwashed and unused to be eligible for return. If you ever have an issue with an item like a strap breaks feel free to contact me. I will fix items if I feel the problem was a result of my sewing for up to 6 months from date of purchase.
Please sign in so that we can notify you about a reply